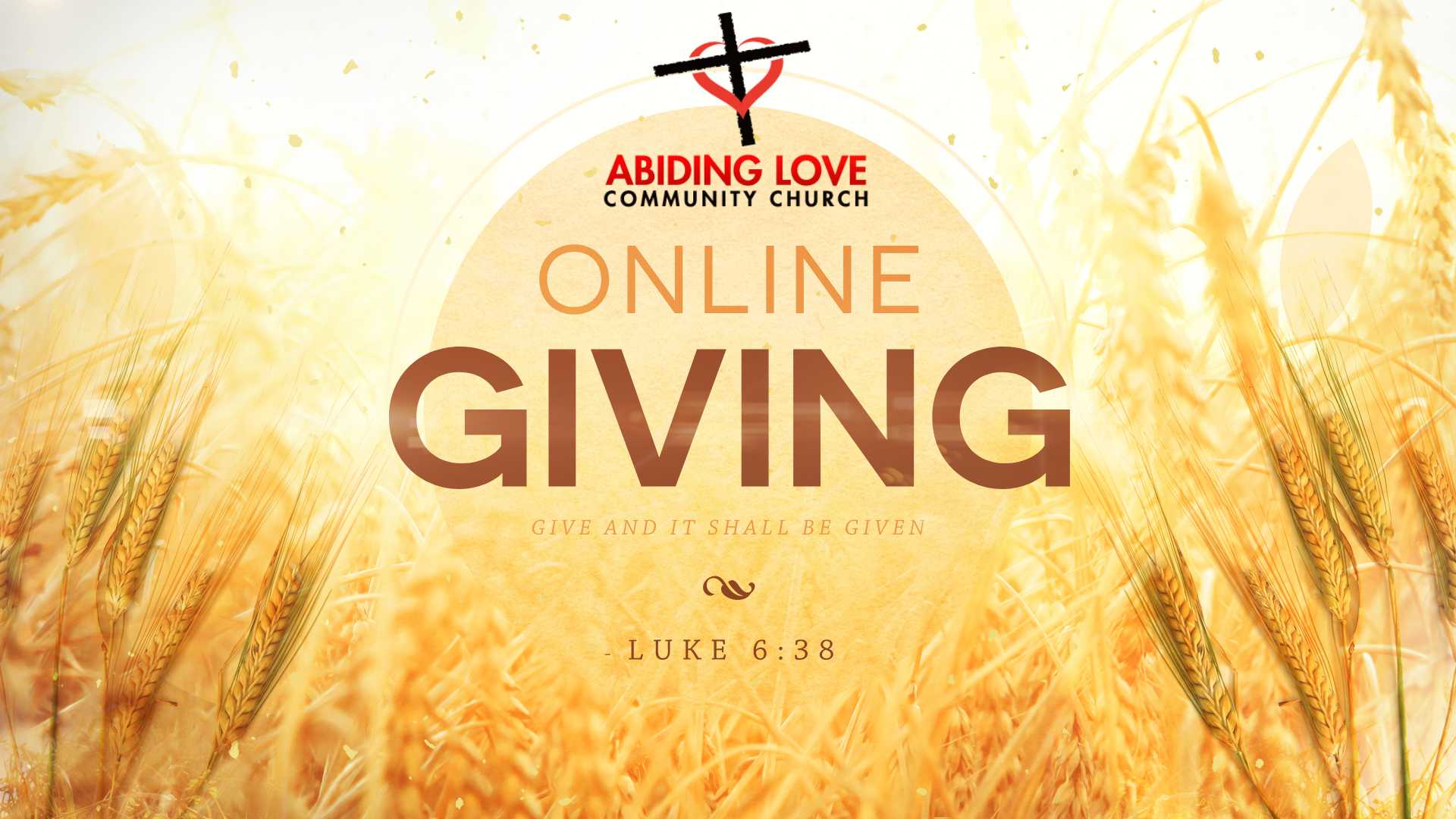 Giving is a principle that is taught throughout the entire Bible. Luke 6:38 says "Give and it shall be given unto you…" When we tithe and give unto the Lord, we are expressing worship in a tangible way by putting God first in our lives. We also become a part of the most important work we could ever do—spread the gospel of Jesus Christ!
You can easily give online today by clicking the link below. Regardless if it's a one-time gift or a recurring gift, online giving is a secure and efficient way to donate.
Thank you for your generosity and faithfulness in partnering with Abiding Love Community Church. We are a 501c(3) tax-exempt organization. Any donation, no matter the size, is greatly appreciated and will help us in our endeavors to advance the gospel of Jesus Christ in the Griffin area and beyond. God bless you and reward you for your generosity!